Now Featuring New Recipes from Tour de Vin 2011!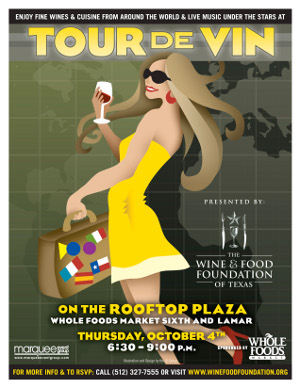 ---
Bringing Texas Chefs to the World!
Experience the convenience & fun of cooking interactively with Plate & Vine!

Adjust serving sizes with the click of a button

See why Austin-American Statesman says Plate & Vine is "the next generation of cookbooks"

Learn while you cook with an extensive interactive glossary of cooking terms, techniques, & ingredients

Includes recipes, photos, tips, & recommendations from over 20 top Texas chefs

Austin Woman Magazine claims that Plate & Vine has brought "cookbooks to the 21st century"

Generate combined & categorized grocery lists for a whole menu of recipes

Receive new recipes & enhanced features as your membership continues - never buy a new cookbook

Create customized menus, place cards, & email invitations with an interactive Party Planner

Complement each meal with the perfect drink with Plate & Vine's interactive Beverage Pairing Search

Register for your Free Trial today and discover why Texas Monthly's Eat My Words says Plate & Vine is "worth checking out"

To learn more about The Wine & Food Foundation of Texas, visit www.winefoodfoundation.org.