Texas foundation enters the digital cookbook age
(Austin American-Statesman - Nov 12, 2008)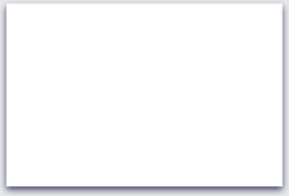 What will the next generation of cookbooks look like? Technology has benefited the home cook, but cookbooks haven't really evolved. CD-ROM cookbooks appeared in the '90s but never really took hold. Online recipe databases are popular now, but they lack the credibility and character of well-edited and well-tested traditional recipe books.
Cookbooks are bound by tradition: how they are formatted, where they are sold, who can get published. Only big-name chefs or a lucky few home cooks attract book deals. Printing and distribution costs dip into cookbook authors' profits and the annual deluge of cookbooks means shelf life can be limited.
Austinite Diane Dixon might have the answer with her interactive cookbooks, the latest of which will make its public debut Nov. 20 at the Wine & Food Foundation of Texas' annual Big Reds and Bubbles fundraiser at the Driskill Hotel. The cookbook, "Plate and Vine Interactive Cookbook" (www.winefoodcooking.com), is Dixon's third digital cookbook and the first that is entirely Web-based, which means it can be accessed from a Web browser from any computer with a simple username and password combination. An annual subscription to the site is $20 for foundation members and $30 for nonmembers.
Once you log in, you can search recipes by keyword, ingredients or by difficulty. Pick a recipe, and then you can see a list of necessary kitchen supplies, ingredients and read a story about the recipe. If you come across an ingredient or cooking term you're not familiar with, you can look up definitions in a glossary.
Another feature of the book: You can print the ingredients and/or directions or send the grocery list to your PDA/cell phone or e-mail inbox. The program categorizes ingredients and converts amounts from cups or teaspoons to ounces and other package sizes to make it easier to shop. If you're hosting a party, you can also print out menus, place cards and create invitations to e-mail.
"We were thinking about doing a cookbook anyway, and Diane came along at the right time," says Rebecca Robinson, executive director of the Wine & Food Foundation. From a nonprofit's perspective, doing a virtual cookbook is more cost effective, she says, and the foundation liked the idea of having a product that's environmentally friendly and can be added to or changed at any time. "It's the perfect project for us," she says.
The Austin-based foundation, which funds wine and food grants and research and culinary scholarships, liked the virtual cookbook's features that showcase the chefs with videos and links back to their sites. "It's a win-win for them and it motivates them to get involved" and is one of the reasons so many chefs donated recipes, Robinson says.
Dixon, who moved to Austin from Baton Rouge, La., six years ago, says she was aggravated when she had to resize cookbook recipes to serve various numbers of people and then had to spend time modifying the recipe and grocery list. "I wanted to be in the kitchen, not doing math or creating grocery lists," Dixon said recently during a demo of the newest cookbook.
She started a company, Keeper Collection, which released its first fundraiser cookbook last year from the Junior League of Baton Rouge, using 150 recipes from its four cookbooks. Even with so many free recipe sites around, Dixon says cooks will prefer quality over quantity. For example, if you search the Internet for chicken recipes, she says, you'll get 10,000 of them. "You can't guarantee quality."
For the Wine and Food Foundation's cookbook, about 20 Texas chefs donated a total of about 75 recipes, and Devon Broglie, who was named Texas' best sommelier in 2006, provided wine pairings. As the year progresses, more recipes, chefs and features will be added to the site. Also planned are a glossary of videos demonstrating cooking techniques, biographies and videos of the featured chefs, photos of step-by-step instructions and the completed dishes.
"Chefs are lucky if they get 6-8 percent of overall sales (for traditional cookbooks), but once they reach certain sales, they can get as much as 30 percent," Dixon says. "So we're saving trees and getting more money to chefs."
Dixon also sees interactive cookbooks as a way for up-and-coming chefs to gain traction without having to play cookbook roulette with publishing companies.
"We allow entry points for new chefs," Dixon says. Chefs provide the recipes, her company designs and hosts the cookbook and the chef gets a royalty check.
Now, if only we could figure out what to do with all those CD-ROMs.
abroyles@statesman.com; 912-2504
Foundation event
Big Reds and Bubbles fundraiser with "Plate and Vine Interactive Cookbook" launch
6:30 p.m. Nov. 20
Driskill Hotel, 604 Brazos St.
$60 for foundation members, $75 general admission. R.S.V.P. by calling 327-7555 or e-mail murray@winefoodfoundation.org.