Spend Mother's Day in the Kitchen!
(Plate & Vine Newsletter - May 04, 2009)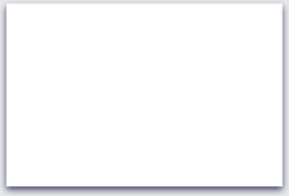 "A mother is a person who seeing there are only four pieces of pie for five people, promptly announces she never did care for pie."
~Tenneva Jordan

Mother's Day is Sunday, May 10th!
It's that time of year again when we honor and celebrate the wonderful women who have such an impact on our lives. While we all, of course, love and appreciate our Mothers year-round, Mother's Day is a special time when we give our Moms a little extra love and attention. This year, on May 10, what better way to show your mom your appreciation than through her taste buds?


New Recipes for Mother's Day!
Plate & Vine Interactive Cookbook is excited to introduce several new recipes specially released to treat Mom on her special day. Give your Mom a break for the day, and let Plate & Vine's step-by-step recipes help you prepare the best treats possible for your Mom! From Breakfast in Bed to her favorite desserts, these new recipes as well as any of the other Plate & Vine recipes are sure to brighten any Mother's Day. Looking for something to do with your mom on this special day? For a fun activity, hang out and cook with her using these delicious recipe ideas.
To Order Visit http://www.winefoodcooking.com

Chef Deegan McClung, Jeffrey's, Executive Chef (Austin, TX)
Creole-Stlye Shrimp Rémoulade

Chef Hugo Ortega, Backstreet Cafe, Executive Chef (Houston, TX)
Artichoke Soup

Interactive Cookbook makes a great gift!
We all know how stressful it can be to find a gift that our Moms will love and use. What more would a Mom want than her very own subscription to Plate and Vine Interactive Cookbook? Show your mom you care with this perfect gift that will help make her life easier - everyday!

We invite you to visit Plate & Vine Interactive Cookbook at www.winefoodcooking.com and to explore our new additions. Not only is Plate & Vine the perfect treat for Mom, it makes for memorable graduation or even wedding gifts for the other special people in our lives! Enjoy Mother's Day, and use Plate & Vine to help celebrate Moms everywhere!

Happy Cooking!
Plate & Vine Interactive Cookbook Team