Belly Up: Star-Spangled Batter Edition
(AV Austin Blog - Jun 30, 2009)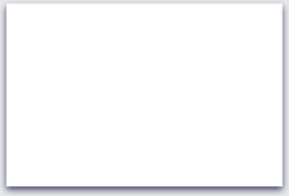 This week is all about national pride, and what better way to show your patriotism than by becoming the big, fat Americans the founding fathers dreamed of becoming when they first declared war on those big, fat British? Austin has several opportunities for you to show your love for the barbecued, beer-battered, and deep-fried U.S.A. for Independence Day '09, so eat up and remember: These colors don't run, and neither should you. After all, George Washington didn't slog his way through Valley Forge so you could drink a smoothie and go for a jog.
On Tuesday, forget the red and blue and celebrate the white—as in the tighty whities—at Charlie's with the "Steaks, Chocolates, and Take It All Off!" The Capitol's favorite secret gay rendezvous (what could be more American?) promises filet mignon, enchiladas, and all the beefcake you can handle in an amateur strip-off. The Fourth Of July is obviously known for its abundance of backyard barbecues, but that doesn't mean everything has to be a total sausage fest. BoConcept hosts Foodies, a supergroup of women who love women who love food, on Wednesday at 6 p.m. Bring business cards, because this one is for networking lesbians with a real woman's appetite—like, the kind of brassy broads who would also turn up at The Cockpit later that night for some $1 drafts and burgers (which it's serving all-night long).
Who are we kidding? We're not Americans. We're Texans, motherfucker! Pledge allegiance to your
real
country by being one of the first 50 customers into
Bird's Barbershop
on Friday and snag a free six-pack of Lone Star to fill your cooler for the next day's barbecue. If you've outgrown tallboys in the backyard, celebrate Independence Day in style at
Paggi House
, where $75 nets you a buffet, wine, beer, cocktails, and an all-out patio party until 11 p.m. Or, if what you really want is a
bigger
backyard to get red, white, and blotto in, head into the wilderness for the
Fall Creek Vineyards
Burgers And Blues Independence Day Celebration
. The folks at
Grapevine Trail
are also offering tours of Texas wineries that include tasting passes, complimentary bottles, and food samples at each vineyard. Once you've used up all of your drink cards, sneak into Becker Vineyards to maintain both your buzz and bulge with a
chili cook-off
from noon til 2 p.m. Want to show love for the red (wine, anyway) but you'd rather stick closer to downtown? Roll over to
House Wine
, where you can catch a view of the fireworks over Lady Bird Lake while enjoying wine paired with snow cones, hot dogs, and the most American thing containing lard (apart from your ass of course): apple pie.
Fatsometer: 9. All this eating like a real American should have you looking like a true patriot—specifically, Benjamin Franklin.