Prominent chefs judge cooking competition
(The Daily Texan - Nov 30, 2009)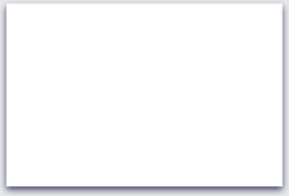 Texas has a growing culinary scene that is constantly producing the most well-known chefs in America. Three of these culinary geniuses will be on the UT campus tonight.
Chef Kent Rathbun of the highly acclaimed restaurants Abacus and Jasper's, chef David Bull, former chef at The Driskill Grill and chef Tyson Cole of Uchi are judging a competition fit for major foodies. In addition to running a number of Texas' blossoming restaurants, these chefs have competed on "Iron Chef America," the famous fast-paced cooking competition on The Food Network. The Chefs Under Fire Competition is a showcase of these chefs' favorite recipes in their unique styles.
The contest is hosted by Keeper Collection, a new database of cookbooks that allows for interaction and constant changes to parallel the ever-evolving culinary world.
Diane Dixon, the president and co-founder of Keeper Collection, says she created the competition as a tribute to the one-year anniversary of the start of the Keeper Collection, what she calls "an innovative project that brings cookbooks up to date."
"Chefs Under Fire was inspired by the top chefs of the state," Dixon said. "Its purpose is to support the creativity of chefs from all backgrounds."
The contest's recipes created by Rathbun, Bull and Cole were taken directly from the interactive platform upon which the Keeper Collection is based.
In terms of guidelines, each of the chefs has picked his own specific recipe, and contestants prepare the dish according to the recipe while adding their own twist on the specific ingredients.
For his signature recipe of choice, Rathbun has selected savory wood-grilled pork tenderloin with peach barbecue sauce; Bull has picked a hearty braised chicken and pancetta cacciatore; and Cole is going with a more delicate sashimi ceviche. Each of these dishes will be prepared with a personal flare by the contestants.
The chef selects three finalists for his recipe, and the final nine will showcase their recipes in the finale tonight. The winner from each celebrity recipe will receive $1,500 in prize packages from all over the United States. In addition to receiving prizes for their victories, the winners will also be entered in the "Plate and Vine Interactive Cookbook."
The showdown is located at the AT&T Executive Education and Conference Center on campus at 1900 University Ave., and it begins at 6:30 p.m. General admission tickets are $30 and get you into the live event, the pre-event and a chance to meet the three "Iron Chef America" challengers.