Chefs Under Fire! The Competition.
(The Alcoholian - Dec 06, 2009)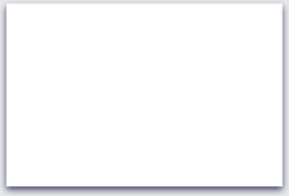 The preparations for battle had already begun by the time I reached the Tejas Room of the AT&T Executive Education and Conference Center for the First Annual Chefs Under Fire competition hosted by Keeper® Collection, LLC. The nine contestant chefs, all packed into what I would consider a small kitchen, each with about three lineal feet of counter-top workspace, were well into their timed prep phase. This cooking area was, by no means, anything the size Kitchen Stadium.
Meanwhile, the judging chefs, all former Iron Chef America participants, were calmly mingling with the crowd of about 250 foodies who plunked down their hard-earned dollars just to watch it all unfold.
The premise of this competition: contestants were required to put their own spin on dishes created by each of the judging chefs. As previously announced, Chef Tyson Cole's contestants, Steve Crisler of Chefs Creative, Eli Ollinger of The Art Institute of Austin, and Loren Root of gLass Roots Wine Co. were to present their versions of his Uchiviche recipe. Chef David Bull selected Alysha Cable of World Beat Cuisine, Trysh Gonzales of The Art Institute of Austin, and Keith A. Hildebrandt II of Texas Culinary Academy of Austin to present their creations using four ingredients from his Chicken & Pancetta Cacciatore recipe. Chef Kent Rathbun selected Antonio Hinojosa of Hino Spices LLC and Rio Grande Catering, Martin Weaver, graduate of Texas Culinary Academy of Austin, and Maite Rodriguez-Palma to present their own version of barbeque sauce with pork tenderloin inspired by his Wood Grilled Pork Tenderloin with Peach Barbeque Sauce recipe. The nine contestants had a limited amount of time to prepare their dishes before presenting to the panel of chef judges in front of a live studio audience.
Looking at this from the competing chefs point of view, they got to work in a cramped kitchen, with ingredients supplied by other people (alla Iron Chef America), with nosy bloggers asking questions of them, flash photography going off in their eyes, and media people sticking cameras in their faces. Gee, where do I sign up?
While this doesn't sound like a good way for chefs to create tasty food, it is why the competition is called Chefs Under Fire. If it was easy, any cook could do it. What makes a chef a chef is being able to pull off great food preparation under some pretty adverse conditions. This is why, when people refer to me as a chef, I correct them and say I am a mere home cook. Under this kind of pressure, I would have been whimpering "why won't they just leave me alone" whilst curled up in a ball under a prep table. This is also why I didn't even consider entering this competition.
My hat is off and I offer a deep bow to these culinary competitors; theirs was certainly not an easy task.
On the lighter side of things, in my wanderings in and amongst the crowd, I noticed the now-famous Chef Tyson Cole demonstrating his newest ability:
A tiny flame shoots from Tyson's index finger while David Bull looks on, feigning surprise. These chef-types are always pulling nifty little tricks out of those baggy sleeves.
When not being entertained by Chef Cole, Chef Bull also took some time out to chat with his Iron Chef America Sous Chef, Josh Watkins.
This dynamic duo not only worked their culinary magic together on Iron Chef America, David and Josh were the brains behind some award winning dishes whilst working together at the famous Driskill Grill in Austin.
Both have moved on: David is now the Exec Chef at the Bolla at the Stoneleigh in Dallas, and Josh to the position of Executive Chef at the AT&T Executive Education and Conference Center.
What a segue…
It was Chef Watkins who was in charge of the feeding the hungry masses as they gazed upon the contestants. In the shot above: A Strip Steak with Candied Ginger. This little treat not only looked great, the sweetness and crunch of the ginger added a nice dimension to the savory steak. I admit it, I had two.
This little gem, a hunk of Short Ribs sitting atop a Celery Root Puree, was amazingly tender and juicy. The thin slices of celery added a wonderful crunch and a touch of freshness that countered the richness of the short rib. I had a couple of these as well.
Of course, when feeding 250 foodies, you have to have wine.
Above, Kelty Christman, of Paella Lovers United fame, is apparently readying herself for a long night of red wine consumption. Dr. Earl Dixon, official timekeeper for the event and Chief of Security for the Keeper® Collection Team, enjoys a spot of champagne prior to the arrival of guests.
This was a really great outing and all those I chatted with were having a good time, especially the two wide-eyed Alcoholian fans who asked me some drink advice. Ladies, I sincerely thank you for your enthusiastic support of my efforts.
I would be remiss if I didn't mention all the hard work of the great folks at Keeper Collection, especially Diane Dixon, a true force of nature and consummate organizer.
Diane, shown right above, is the driving force behind the Keepers cookbook collection and somehow managed to get this Chefs Under Fire event up and running in less than two months.
If you'd like to know the winners in each category or read on about the judging, head on over to the Keeper Collection's blog. There is a wealth of information there and more will be posted in the coming weeks.
Click here to see the full article