AI Chefs Under Fire at Local Competition
(The Art Institute of Austin - Dec 01, 2009)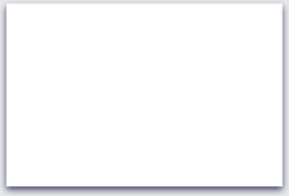 The heat was on at the recent Chefs under Fire competition held in Austin at the AT&T Executive Education & Conference Center. The event hosted by Keeper Collection to support the new web-based Wine & Food Foundation of Texas' Best Plate & Vine Interactive Cookbook. The extravaganza featured three Texas chefs: Chef Tyson Cole of UCHI, Chef David Bull of Bolla at the Stoneleigh Hotel & Spa, and Chef Kent Rathbun of Jaspers & Abacus; each of whom have competed on the well known program Iron Chef America. Two students from the newest program at The Art Institute of Austin, our International Culinary School, were selected as finalists for this incredible competition.
Eli Ollinger and Trysh Gonzales are both Texas natives and just beginning their culinary education. Eli cooked for Chef Tyson Cole and presented his rendition of Uchiviche while Trysh cooked for Chef David Bull and presented her rendition of Chicken Cacciatore. Ollinger and Gonzales competed against well-seasoned culinary professionals,
including an instructor from another culinary school and a professional caterer. Chef Andrea Alexander assisted the students in preparing for the competition.

While these young culinary professionals did not take their category, they did manage to present themselves, their food and our school in an amazing light. They are to be admired for taking on such a challenging endeavor so early in their culinary careers. They cooked well, put up beautiful food and represented the school and the industry beautifully. We are very proud of both students.

In addition to the culinary students competing in Chefs under Fire, students in the Digital Filmmaking and Video Production and Audio Production programs at the school video taped the event, providing biographical vignettes of each contestant during the competition. The videos and photographs will be displayed on websites of the sponsors. Academic Director Jon Pluskota provided direction for the students taping the show.