Bringing Cookbooks to the 21st Century
(Austin Woman Magazine - Jan 01, 2009)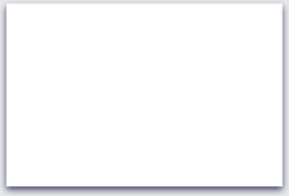 Imagine this scenario: You have very important last minute guests for dinner tomorrow. You have not planned a menu, much less shopped for ingredients. You know you have to impress them, but have very little time to browse through your cookbooks. What do you do? Usually, you panic, then spend the rest of your day in a frantic search for recipes, driving to various stores to gather ingredients, and sweating it out in the kitchen with barely enough time to get dressed and ready before they arrive. No fun, right?
Now picture this instead: you upload the Plate & Vine® Interactive Cookbook on your computer, search for appetizer, soup, entrée and dessert recipes, and create a menu to your specifications. With one click, you print a shopping list of ingredients and quantities for all recipes and shop with ease. You follow the recipes' do-ahead instructions; print out a menu – including beverage pairings, if you like – and matching individual place setting cards for each of your guests. The next day you finish cooking while having a glass of wine, looking like a real pro and feeling as fresh as a spring rain. Which sounds better? The answer is a no-brainer. According to Diane Dixon, co-founder of Keeper Collection, this is the future of cookbooks.
Dixon, a financial analyst, and husband Earl, a cardiologist, are self-declared foodies who love to entertain. After moving to Austin from Baton Rouge five years ago, Diane found herself in her fabulous custom-made kitchen, complaining to her husband about the time it takes to tailor recipe quantities as necessary and write shopping lists every time she entertains, wishing there was some kind of online tool that could help with these tasks. "Why don't you create it yourself?" was his reply. Why not?
Dixon has the perfect personality type and skill set for such a task. Incredibly organized and self-motivated, with an eagle eye for detail and foresight comparable to that of the Hubble telescope, this entrepreneurial dynamo set her wheels in motion to accomplish this mission. Reaching out to a former colleague in Baton Rouge, the Dixons created their first interactive online cookbook, Refined Dining, in the winter of 2007.
Encouraged by its success, they approached the Junior League of Baton Rouge to develop an interactive version of their award-winning collection River Road Recipes: a Louisiana Tradition. Translating a well known, beloved collection of previously published recipes into the online format was relatively easy, and Dixon turned the project around in seven weeks.
Fast-forward to Austin, spring 2008 and enter The Wine & Food Foundation of Texas. A friend of the Dixons, who is a board member, invited them to become involved with the locally based nonprofit organization and encouraged Diane to meet with executive director Rebecca Robinson. After a couple of meetings, the inevitable result of this dynamic duo's collaboration was the release of the Plate & Vine® Interactive Cookbook. This time, however, the task at hand was a bit more complicated. The Wine & Food Foundation's board of directors approved the project in July. Because the Foundation is dedicated to education and research in the culinary and viticulture arts in Texas, Dixon and Robinson set out to invite many of Texas' top chefs, from James Beard nominees and IACP Cookbook winners to five-star restaurant executive chefs, to submit recipes. The team then compiled the recipes, tested them in professional kitchens, and adapted them for the home cook. They also enlisted Devon Broglie, Whole Foods Market regional wine expert, to make beverage suggestions to pair with the recipes. Thanks to their all-female staff of UT School of Business interns (including Dixon's only full-time staff, director of operations Annie Pritchard), and with help from chef Brian Hay and the ACC Culinary Arts Program students testing recipes, the completely web-based cookbook was ready to launch after only five months at the Foundation's Big Reds & Bubbles fundraising event in November.
The innovative online engine gives users access from anywhere in the world to 76 recipes from more than 20 highly regarded chefs, among them Austin chefs like Alma Alcocer from Jeffrey's, Terry Wilson from Aquarelle, and Jeff Blank and Robert Rhoades from Hudson's on the Bend, as well as award-winning chefs from all across Texas, like Bruce Auden from Biga on the Banks in San Antonio, Paul Petersen from The Gage Hotel in Marathon, Avner Samuel from Aurora in Dallas, and Hugo Ortega from Hugo's in Houston, to name a few. The cookbook is infinitely expandable, and will continue evolving with new recipes, chefs and features to be added on a regular basis. It allows users to search recipes by category, ingredient or lifestyle preference (say, vegan). Among other cool features are adjustable serving sizes, recipe and beverage pairings, and visually appealing plating options for serving the recipes alternatively as appetizers or entrees. It also simplifies shopping by combining all meal ingredients into a grocery list and indicates other non-food cooking items needed for each recipe, like kitchen utensils, cheesecloth, wax paper, etc.
The categorized grocery list can be printed, or sent directly to a PDA or mobile device for added convenience. Users can also expand their cooking knowledge through an extensive glossary of ingredients, terms, and techniques, as well as view chef tips by scrolling over the step-by-step instructions and underlined terms. The cookbook also offers entertaining options including matching menus, place cards, invitations, and more.
"What's so great about the product is that it's affordable, easy-to-use and a tremendous value once you get your hands on it, not to mention it makes a great gift," says Dixon. "It encompasses everything you need in order to have fun and create mouthwatering meals." For the environmentally conscious – and those looking to reduce clutter in the kitchen- the Plate & Vine® Interactive Cookbook is a nice alternative to traditional cookbooks. This is a practical idea in this day and age of WiFi, since the recipes can be accessed directly online using any computer in the kitchen. The user is then able to follow the recipes and look at step-by-step photos, eliminating the need to print on paper. No more food stains on your cookbooks, either!
"We are honored to work with the Keeper Collection, LLC, as well as with top celebrity chefs," says Robinson. "Their expertise has helped develop a truly unique cooking tool and experience." Although a tried and true foodie, Robinson confesses to being a bit of a rookie in the kitchen, and as such found many of the recipes accessible (they are categorized by level of difficulty as well) and the step-by-step photos very useful.
The Plate & Vine® Interactive Cookbook can be purchased through the foundation's website, www.winefoodfoundation.org or the cookbook's direct website, www.winefoodcooking.com. The cost is $30 for an annual subscription, $20 for members of The Wine & Food Foundation of Texas. Part of the proceeds supports the scholarship and charitable programs of the Foundation. Welcome to cooking in the 21st century!