Restaurant review: Rick's Chophouse
(Dallas Morning News By Leslie Brenner - Feb 18, 2010)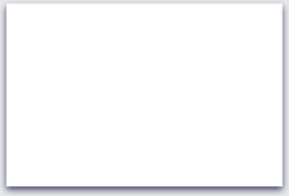 McKINNEY – If you followed the TLC reality show BBQ Pitmasters this season, you'll no doubt remember Paul Petersen. A newbie to the circuit, he struggled most of the season, and then, in the Texas rib shootout finale, he impressed the judges with his baby-back ribs. They're "more dynamic" than everyone else's, said one judge. When Petersen placed second in the sparerib competition (and the pitmaster who came in first had done very poorly in the previous round), it was looking pretty good for the 39-year-old San Antonio native.
Petersen came in only at fourth, which must have been a huge disappointment. Those ribs looked so great.
And you know what? They are.
They're on the menu at Rick's Chophouse in McKinney, where Petersen has been executive chef since last May. Nicely smoky, lightly spicy and wonderfully porky, they're outstanding – and that huge rack's enough to feed a family of four.
But Rick's isn't a barbecue joint – it's the dining room of the Grand Hotel, the historic lodging on the square. The ribs, which Petersen smokes over hickory wood in a pit in the restaurant's kitchen, are the only barbecue item on the menu. (Owner Rick Wells says they plan to add smoked chicken.)
And though they're so succulent and deep-flavored, so ... dynamic, I'm not even sure they're the bestthing. Petersen's buttermilk fried chicken, which takes him three days to prepare (brining; buttermilk bath; seasoning, flouring and frying) merits a trip to the Collin County seat, even if you live as far south as Cedar Hill. The chicken's crust, so crisp and brown, has just the right weight, and it's spiced exactly as aggressively as it should be – any more, and it would be over the top.
It's a trait of Petersen's cooking in general: He knows where the flavor boundaries are and pushes just to the limit. The meat inside is admirably juicy and terrifically flavorful, both white and dark meat. It's a huge portion, half a nice-size chicken (and a bargain at $18). The smashed red-skin potatoes, loaded up with sour cream and bacon, are good, even if the corn-and-pea succotash is a little odd, but baby, this plate's about the bird.
But let's back up, shall we? Because Rick's isn't a down-home Southern cooking place, either. When Petersen left his hometown in the mid-'90s, he studied at the Culinary Institute of America in New York; his résumé includes stints in several top-flight Manhattan kitchens, including Union Square Cafe and Larry Forgione's An American Place. Back in Texas in 2002, Petersen made a name for himself in Austin as executive chef at Little Texas Bistro, then at the Gage Hotel's Cafe Cenizo, in Marathon.
Rick's dining room feels very 19th-century, with a wonderful sense of volume: soaring pressed-tin ceiling, leatherlike booths, a long table in the middle with high-backed chairs for important birthdays and anniversaries. Though the floors and tables are wooden, the acoustics are fine, thanks largely to some clever padding someone thought to add to the underside of the tables. Wrought-iron chandeliers offer gentle lighting, and the rough-hewn limestone wall along one side suggests a sense of permanence. No fly-by-night operation, this.
The service is exemplary, from the welcome at the door to an offer of a tour of the hotel on a quiet weeknight. There's no sommelier, but the staff does its best explaining the wine list, which includes a number of worthwhile bottles for around $40, as well as a pricier list of boutique reds from California. We ordered one, a 2006 Edward Sellers Le Thief Rhone-style red from Paso Robles, and our server thought it would benefit from decanting. She was right.
Best of all is the food: Most of what I tasted in two visits impressed.
A special appetizer one night, a big platter of fried Florida rock shrimp, made a snappy beginning (great for sharing). Hot and crisp outside, sweet and tender inside, they were delicious dipped in their smooth, smoked avocado crème fraîche sauce, even better with a little lime squeezed on first. Crab cakes often fall flat – either too much filler or nothing to bind the meat, or underseasoning, or overseasoning, you know the disappointment. Petersen nailed it, saucing them with a velvety bisque of crawfish and roasted corn.
I loved the Chophouse salad, more formal than it sounds, lots of julienned greens, tomato, smoked turkey, bacon, pinto beans, corn and more, judiciously dressed with lemon-herb ranch. It arrives as a neat molded disk on the plate, but it dodges froufrou and simply delights.
Petersen has a way with shrimp. It's not easy to find that sweet spot of only-just-done with prawns, and when a cook does find it, they can be sublime, as these jumbos from the Gulf were. Plump and snapping-fresh, they came bathed in a suave tomatillo sauce and teamed up with a rich and cheesy grits cake. Sautéed zucchini and slender baby carrots that tasted garden-fresh pulled the plate together with sophistication.
A bone-in cowboy rib-eye, well-seasoned, nicely marbled, perfectly grilled and piled with good onion rings, was one of the best I've had within 50 miles. And the humongous country-fried rib-eye, gloriously fried in pork fat and doused in black-pepper pan gravy, was a killer (probably in more ways than one).
The only dishes that fell a little flat were the wedge salad that suffered from watery dressing, and a couple of the sides – that odd succotash, for instance. Maque choux creamed corn was a winner, though, fresh kernels studded with red bell peppers, poblano chiles and tasso ham.
Altogether it's a fantastic menu: On both visits, I had a very hard time deciding what to order.
All the more reason to return – for the grilled Texas quail, and the corn-meal-crusted mountain trout and the prime rib, a Friday and Saturday night special this winter. (They ran out the night I was there.)
Though the portions tend toward the gargantuan, you definitely want to bank on dessert. A rustic apple tart had a terrific flaky crust, which folded up around the nicely bright filling. A Brobdingnagian scoop of vanilla-bean ice cream from Henry's in Plano topped it. And the pecan pie was probably the best one I've ever had, much more about the beautiful fresh pecans that seemed to burst its seams than the gooey stuff that holds it together. You know what I mean.
If I lived in McKinney and had my druthers, I'd probably dine at Rick's Chophouse once a week. Meanwhile, next time I have friends or relatives in town and I want to show them just how wonderful Texas cooking and hospitality can be, McKinney is where we'll head.
Restaurant Information
Rating: (Excellent)
Average meal price: ($31-$50)
Service: Warm, friendly, professional and super-attentive.
Ambience: A grand old hotel dining room from the 19th century; lively and fun, but quiet enough for conversation.
Location: 107 N. Kentucky St., McKinney (in the Grand Hotel on the square); 214-726-9251
Hours:
Lunch Mon-Sat: 11 a.m.-5 p.m., Sun: noon-5 p.m.
Dinner Sun-Thu: 5-9 p.m., Fri-Sat: 5-11 p.m.
Payment Information: All major credit cards accepted.
More Information: Full bar, wheelchair accessible and no smoking area.
See Original News Article Here