Top 5 Texas Food Trends
(Southern Living Magazine - Apr 01, 2010)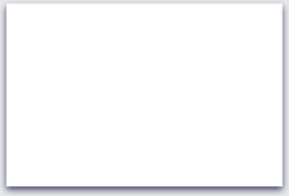 Jeff Blank - Game
The owner of Hudson's on the Bend Lakeway says, "I wanted to cook what was in my backyard when I opened in 1984—that meant venison, quail, rabbit, and rattlesnake." His bold, flavor-packed approach, often layering different types of wild game, was his novel back then and attracted national attention. Now a number of restaurants – from Parkside in Austin to Cenizo at the Gage Hotel in Marathon—have caught on to using the same game to advantage. It's easier now to source local quail, grass-fed beef, bison, and rabbit. And diners have bought in totally. "Well, with one exception," Jeff adds, "maybe not the rattlesnake."
Elmar Prambs - Local Food Movement
Elmar has served as chef at the restaurant in Austin's Four Seasons Hotel for the past 23 years. He believes the "Go Texan" initiative-encouraging encouraging consumers to purchase Texas-made wine, meat, produce, cheese, and fish—has revolutionized the way Texans approach food. At Four Season's Trio, Elmar regularly buys (and serves) from San Miguel Seafood, Houston Dairymaids, Pure Luck (cheeses in Dripping Springs), Thunder Heart Bison (grass-fed buffalo in San Antonio), and Hudson Sausage Company (Austin). The eggs for his Farmer's Market breakfast come from Alexander Family Farm in Del Valle. "Fresh flavors speak for themselves," he says.
Tyson Cole - New Riffs on Texas Traditions
Known for reeling in diners for the delights of sushi at Austin-based Uchi (a coup in this meat-centric state), Tyson also elevates standard Texas flare. His popular bacon sen is constructed of grilled pork belly; fried apple puree, caramelized cipollini onions; and fresh, shaved, fennel. His pitchfork roll, combining Wagyu beef and fresh avocado with tonburi land caviar and leek crisps bumps beef to the next level. "The carnivore may start with Wagnu short-ribs, followed by a piece of raw fish they've never tried before," says Tyson.
David Bull - Fancy Barbecue
What used to be brisket on the backyard grill is not a highly developed cooking style. The executive chef of Dallas's Stoneleigh Hotel & Spa's New American restaurant Bolla credits Texas home cooks who challenge themselves on the barbeque front. That forces chefs and restaurateurs to become more innovative with their craft. For example, he once served hot smoked Bandera quail with coriander orange curd and Patron tequila granitas. Nowadays, the 2007 James Beard nominee for "Best New Chef: Southwest" creates dished such as Chipotle Honey Glazed Pork Ribs with goat cheese grits and fried pickled onions.